With our principles of high quality and on time delivery, we have been among the leading companies in Turkey's metal forming industry since the first day of our establishment, for the different sectors we are the supplier of.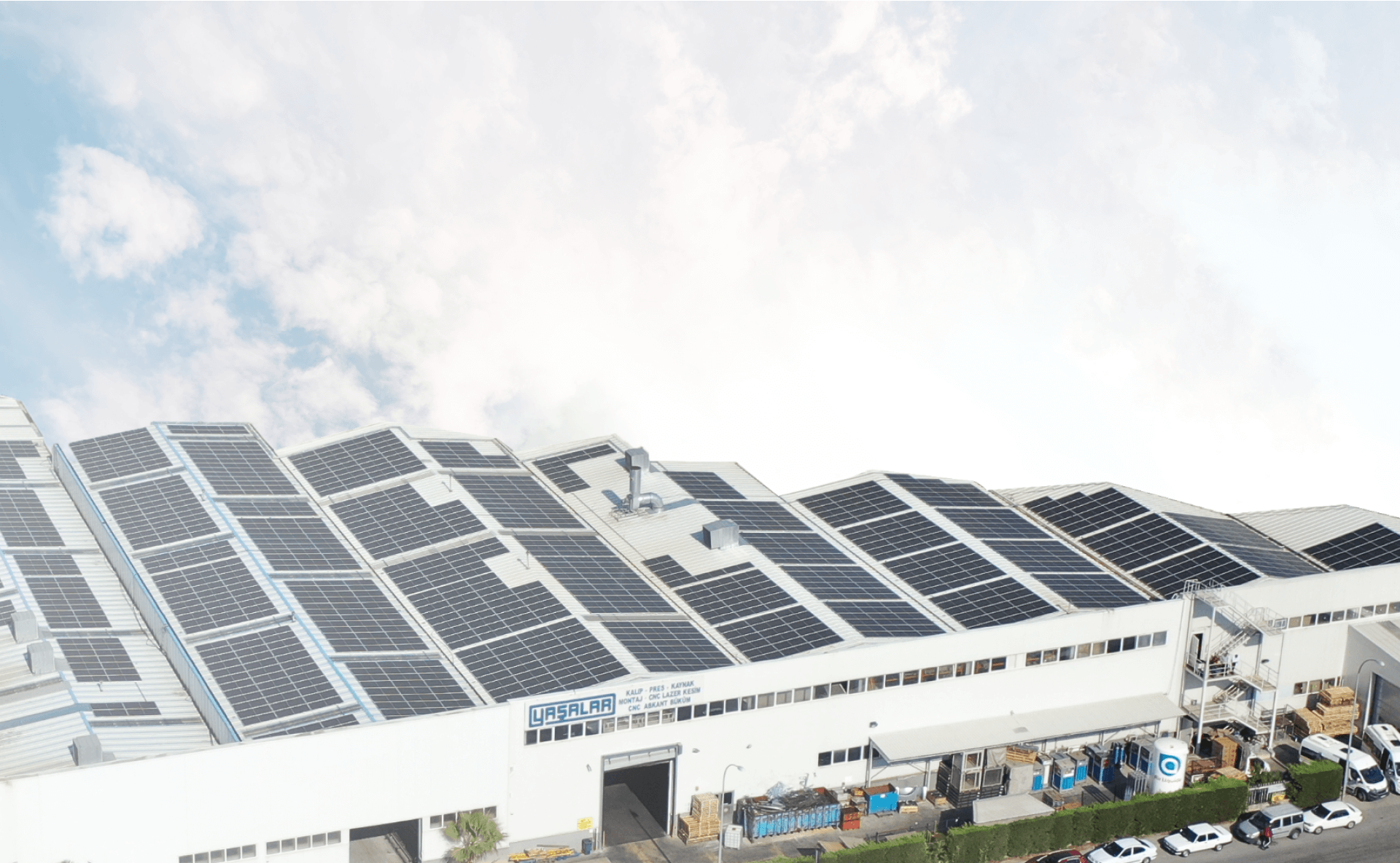 Today, we are growing with strong
steps by the power we get from experiences
Our founder Murat Yaşa took the first step in a 400m2 workshop in 1981. Today; we are among the fastest growing companies in the field of metal forming with our 8000m2 integrated facility in Bursa Demirtaş Organized Industrial Zone. We aim to deliver Yaşalar quality to our customers faster by expanding our production and logistics network in our new factory of 20,000 m2, which we will start production in 2023 in Yalova İmes Industrial Zone.
Our company, which started to work as a sub-industry for the automotive sector with the first molds made for Tofaş 2 years after our establishment, made its first export to Germany in 1992 with spare parts produced for the automotive and furniture sectors. Our export journey that started within day, with the increase in the diversity of the sector; today, It accounts for 90% of our turnover. Thanks to our export network covering 4 continents, we reach more than 150 points in 13 countries. The most important factor that divided us from our competitors; It is our ability to work with sectors that require different knowledge and experience, and to react quickly and flexibly to the demands of our customers.
As Yaşalar, by providing products and services in international quality standards, to create added value for our customers and to develop and grow continuously with our employees.
To be reliable and respected for our customers, partners and suppliers by constantly improving our production methods, to be among the leading companies in the field of metal forming.
By using advanced technology that fulfills the requirements of the era; To be an environmentally friendly, high quality, competitive company that meets the expectations of its customers from all over the world, is open to development and provides transparent service.
We carry Yaşalar quality all over the world with our expert engineers and young engineers who started their career journey at Yaşalar Academy and all our teammates who work with endless devotion in production and management.
As Yaşalar, we are a company that has adopted a responsible production approach. We act with awareness of our responsibilities towards the environment, our customers and our colleagues. With the high-tech equipment we use, we minimize the carbon emissions that occur during production. We fulfill our responsibilities with our quality products that we deliver to our customers on time. Since every individual working under the cover of Yaşalar is a part of the family, we prioritize our human organizations and relationships for their happiness.
Customer Focused Solutions
As Yaşalar, we produce special solutions for our customers in each of our projects. In all the projects we receive, we are personally interested in the requests and problems, and not only in the required technical details in the current project processes; In the application phase, we provide solution-oriented cooperation with our alternative purchasing and process suggestions.
We prove the quality with the ISO45001, ISO9001, ISO14001, ISO10002, ISO 3834, IATF16949 certificates we hold. It responds to all kinds of demands and expectations of our customers in a timely manner; we offer the right product at competitive price with optimum lead times.
We follow the production processes with SAP-ERP systems and apply the 5S method. With zero '0' error target; We carry out our quality controls at the entrance - production process - shipment stages with our advanced technological equipment.
We are an institution that is aware of innovation and the necessities of the age with our advanced technology machines and our machinery that includes these machines. With Yaşalar Academy, we train the engineers of the future and invest in young people who will represent our innovative perspective in the future.
1981
The firm was founded in 400 m2 atelier by Murat Yaşa in Beşyol/Bursa